Chapter 2 Sneak Peek #54: New Items (Part 3)
---
Hello and welcome to another sneak peek for Alchemica - Chapter 2
Just like last week, we are still working hard on adding new items and recipes to the next chapter of the game. Here are some of the fresh new icons that we can share today: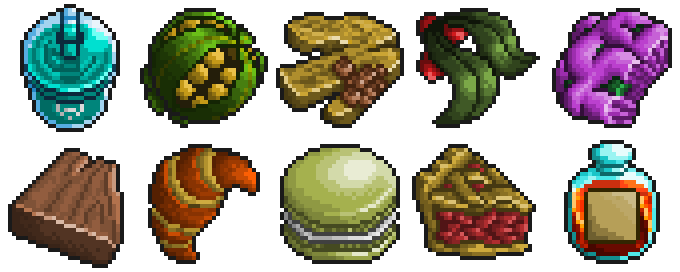 Of course, adding these new items does not end with us creating images for them, since we need to alter the game's code to fit them, and sometimes we also need to add new animations for some of them (especially true for battle-related items such as bombs and potions). Also, quite a bit of these items will not be shown in these sneak peeks in order to avoid any spoilers.
There are still a lot of new items that are waiting to be added to the game, so expect the next sneak peek to be in the same format.
That is it for today, see you next time!