Chapter 2 Sneak Peek #52: New Items (Part 1)
---
Hello and welcome to a new sneak peek for Alchemica - Chapter 2.
This week's sneak peek will be brief, since we currently are focusing on adding new items, and we don't want to spoil too much regarding how and what those items will work in the game.
Here are the new inventory icons that we can share this week: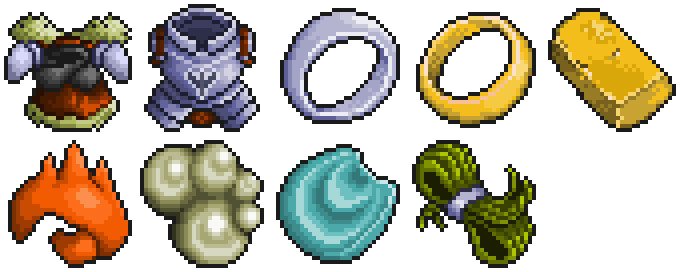 That is it for this week. See you next time!