Chapter 2 Sneak Peek #53: New Items (Part 2)
---
Hello and welcome to a new sneak peek for Alchemica - Chapter 2.
Just like last week, today's sneak peek will also be short since the only thing we can share at the moment is just inventory icons. Of course, there are actually a lot of behind the scene changes that we have done to incorporate these items to the game.
Here are new inventory icons that we can share this week: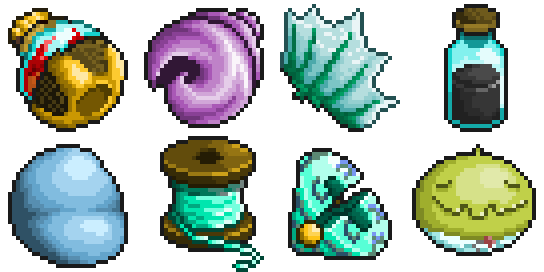 That is it for this week, see you next time!