Chapter 2 Sneak Peek #62: More NPCs (Part 5)
---
Hello and welcome to another update for Alchemica - Chapter 2!
Exactly like the last sneak peek, we are still focusing on adding more new NPC models to the game. Last time we have introduced three male Cuneatians on the last post, now we are showing to you one more male model and three new female models! These people will visit your shop once Charlotte has reached certain points of the story.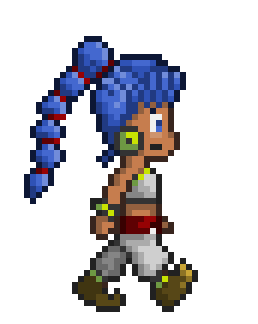 There are more NPC models coming for the next sneak peek, so look forward on seeing those. Not much generic NPCs are left to be introduced, so we will start introducing new named NPCs in the coming weeks.
That is it for today, see you next time!